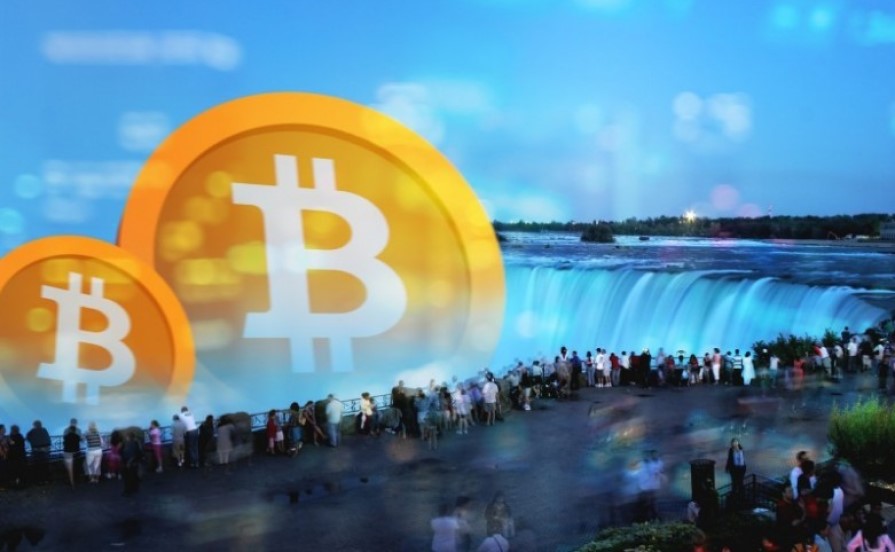 Niagara reacts to proposed cryptocurrency moratorium
Jun. 8—On Monday, lawmakers passed a bill to establish a two-year moratorium on new and renewed air permits for fossil fuel power plants being used for cryptocurrency mining. This has provoked responses across the state from environmentalists and advocates of cryptocurrency.
On the local level, Barker school board member and environmental activist Randy Atwater said he's supportive of the moratorium.
"Bitcoin is one of the more energy intensive forms of crypto, and it doesn't make sense to use fossil fuel to fuel that activity," he said in a phone interview.
Atwater has voiced his opposition to cryptocurrency mining before, as he believes that it's too speculative to be worthwhile, and that its environmental drawbacks are too big to ignore.
In regard to the Terawulf Bitcoin mining facility in Somerset, the company doesn't believe that a moratorium will affect them, as most of their energy is made from hydroelectric power. A spokesperson for their Lake Mariner Data facility, issued a statement on the issue.
"The Lake Mariner Bitcoin mining facility has been built to mine bitcoin sustainably, primarily using hydro power from the electric grid, and is therefore unaffected by the proposed crypto fossil fuel moratorium."
This was a similar sentiment in a statement from the company Blockfusion, which has a crypto-mining facility in Niagara Falls.
"Since Blockfusion is not burning any fossil fuel and does not operate 'behind-the-meter,' it is not affected by this moratorium. We are committed to grow our company to mine bitcoin only using clean energy sources and in full compliance with local laws and regulations."
The company says that 90% of its power comes from hydroelectric, and the remaining 10% is from solar.
In a statement from Niagara County Manager Rick Updegrove on the legislation, he stated that while crypto-mining isn't a particularly vital industry to the county's economy, the county still thinks that the moratorium is dictating too far in how business should be conducted.
"When it comes to economic development policy in Niagara County, we put a high priority on permanent jobs, construction jobs, generating tax revenue and level of investment. Crypto facilities, generally speaking, don't check many of those boxes.
At the same time, we do not usually support broad-based moratoriums dictated by state government because not every project is the same," Updegrove stated.
The legislation would still need to be signed by Gov. Kathy Hochul if it is to become a law.