Be a financial institution
Cryptocurrency exchange Binance wants to 'be a financial institution', seeks licences to undo regulatory red flags
Binance, the world's largest cryptocurrency exchange, said it was seeking licences and multiple headquarters in response to a slew of warnings issued in several jurisdictions this year.
Zhao Changpeng, the exchange's CEO, even raised the prospect of being succeeded by a global executive with a strong regulatory background to help Binance pivot towards becoming a regulated financial institution. The start-up was on the lookout for such a candidate but Zhao, who has been CEO for four years, did not say when he would step down.
"In the last four years, we were a start-up. Now, we want to be a financial institution," he said during a media conference call late on Tuesday.
Daily trading volume of US$2 billion
The pivot by Binance, which operates in more than 180 countries and claims it has an average daily trading volume of US$2 billion, follows a slew of regulatory warnings, investigations and bans in jurisdictions ranging from the United States, the United Kingdom, Germany, Japan, Italy and Lithuania to Hong Kong. Zhao said the move had become necessary after regulators' positions on cryptocurrencies and virtual assets globally had become clearer in recent years.
In the US, Binance is being investigated by the justice department and the Internal Revenue Service over money laundering and tax issues, according to media reports. In the UK, Binance Markets, a unit, faces an outright ban by the Financial Conduct Authority after it found that it appeared "to be offering" products and services to UK customers through its website. The ban followed the withdrawal by Binance in May of an application related to a UK anti-money-laundering directive, according to media reports, which suggests it fell short of UK licensing requirements.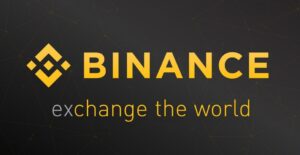 Be a financial institution
But the exchange claimed it has been making efforts to combat money laundering and suspicious fund flows. These include lowering its daily withdrawal limit to US$2,000, from two bitcoin a day, according to Samuel Lim, Binance's chief compliance officer. Bitcoin was trading at US$39,807 on Wednesday.
"We continue to build a robust compliance programme," said Jonathan Farnell, director of compliance at Binance. This will include adopting the same anti-money-laundering principles that other financial institutions follow, he added.