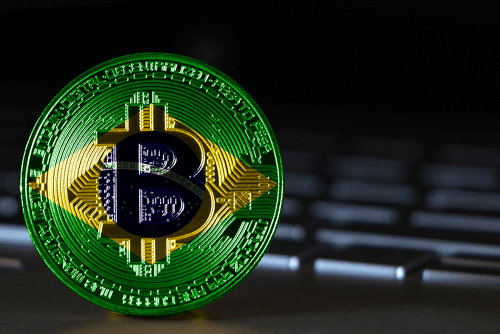 Brazil Moves to Regulate Cryptocurrency
Brazil's Senate made its first step to regulate the country's cryptocurrency market Tuesday (Feb. 22), with the body's economic affairs committee unanimously approving a bill that creates rules for digital currency funds.
As Bloomberg News reported, the bill — if approved — would make Brazil the largest Latin American nation to regulate cryptocurrencies.
The legislation still needs adoption by the full Senate and lower house before Brazilian President Jair Bolsonaro can sign it into law.
The bill defines virtual assets and classifies their service providers, giving the federal government authority to determine which body will be responsible for regulating business with cryptocurrencies.
Sen. Iraja Abreu, who backs the bill, tells Bloomberg he expects this responsibility will fall to the central bank, which helped construct the legislation.
In Brazil, Bitcoin Acceptance Comes With More Regulation
Under the bill, virtual asset service providers are required to prevent money laundering and asset concealment while combating criminal organizations, terror financing and the proliferation of weapons of mass destruction.
Last year, Brazil's lower house approved a different bill with rules governing the trading virtual currencies in Brazil. Abreu said the new regulation, which is more focused on investments than on popular use, establishes a favorable environment for the more regular crypto use.
"With regulation, cryptocurrency will become even more popular," Abreu said. "Once this regulation is approved, the trend is that it will be increasingly adopted in the supermarket, in commerce, in a car dealership."
Russian Finance Ministry Proposes Crypto Rules
The vote came the same day Russia's Finance Ministry submitted a draft crypto regulation law that says digital currencies are only available as an investment vehicle and can't be used to make payments.
The law also requires platforms to tell potential customers about the risks associated with digital currencies, and requires customers to take an online test to determine if they know the risks before they can invest.
If the customer passes the test, they can invest up to 600,000 rubles (about $7,500) a year. If not, the most they'll be allowed to invest is 50,000 rubles, or around $625