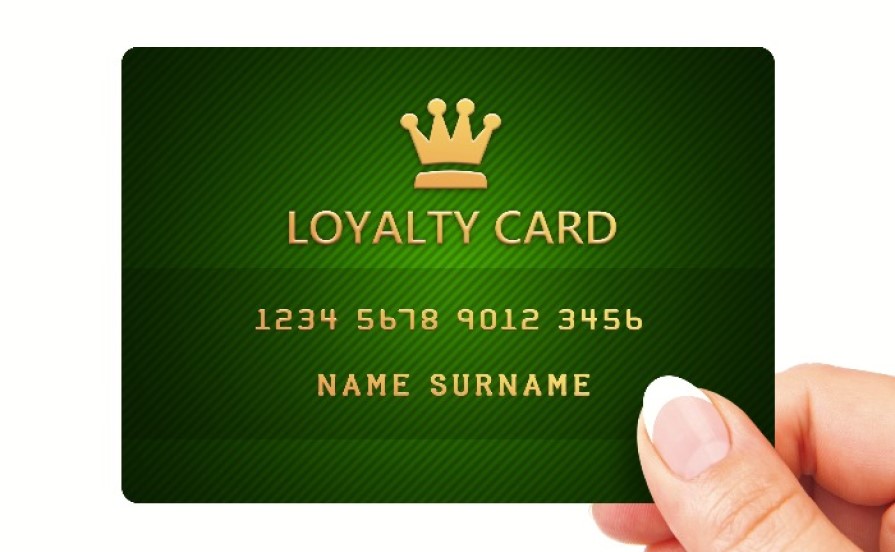 Can Cryptocurrency Replace Loyalty Points?
Can Cryptocurrency Replace Loyalty Points? A growing number of rewards programs are offering crypto instead of typical rewards points. Is a credit card that lets you earn crypto right for you? We take a look at the pros and cons of the new options.
The worlds of cryptocurrency and loyalty reward systems are merging at a rapid pace, with individuals adopting credit card rewards in the form of bitcoin (BTC), ether (ETH), stablecoins and other cryptocurrency tokens over airline miles or hotel points.
In 2021 alone, major cryptocurrency exchanges BlockFi and Gemini announced they would launch credit cards offering bitcoin rewards. Major consumer brands are also getting into the cryptocurrency rewards world. Shake Shack (SHAK) is now offering rewards in bitcoin for those who use Cash App to buy food.
Even airlines are experimenting with cryptocurrency as a loyalty reward. When Northern Pacific Airlines launches, the carrier will reward frequent flyers with its flyCoin token. The airline guarantees the value of the coin will never drop below 2 cents per coin. It is also exploring partnerships with major crypto exchanges to allow users to buy additional coins. FlyCoin can be used to purchase free flights and airline elite status, potentially with other partners in the future.
With all the buzz around the future of cryptocurrency, will it eventually replace loyalty points as the rewards of choice for spending? More importantly, do cryptocurrency rewards offer more potential rewards than airline miles or hotel points? It depends on your financial perspective and what type of return you value the most.
What are loyalty points?
In the simplest terms, loyalty points are a type of incentive program used by businesses to encourage customers to continue spending their money with them. The more you spend exclusively with one brand, the more points you can earn via their loyalty programs, which can be exchanged for items, upgraded services or experiences of value.
One of the earliest examples of a loyalty rewards program was the S&H Green Stamp program, launched in 1896 by Sperry & Hutchinson. When shopping with participating retailers (including supermarkets, gas stations and department stores), customers would earn green stamps. In turn, collectors could use these stamps for merchandise from Green Stamp stores or the mail order catalog.
The first example of a travel-based loyalty program was launched by Texas International Airlines. As flyers purchased tickets and traveled with the carrier they would get credited for the actual number of miles flown between points, which could be traded in for free flights in the future.
By 1991, credit card issuers started getting in on the loyalty program. That year, American Express (AXP) launched the Membership Miles program, offering cardholders the chance to earn flexible miles which could be used for travel across a number of airlines. Ten years later, the program remains the biggest card-based loyalty program in the world.
Top cryptocurrency loyalty reward schemes
There are several programs that offer cryptocurrency rewards for return customers. While some require you to spend using a credit or debit card, others allow you to earn coins just for viewing short educational modules online.
At the end of the day, the most valuable digital currencies anyone can earn allow them to build value over time. Before investing time and money into any rewards program, weigh the following scenarios for your personal value structure:
Can I use cryptocurrency or loyalty points to gain value over time? Many people will collect loyalty points with a goal in mind, such as free travel or earning cash-back rewards. However, those points are only good if they can be exchanged in a timely manner without paying credit card interest rates or annual fees. Before collecting loyalty points, be sure you understand how to use them and when you get the best value from them.
In comparison, cryptocurrency rewards don't have an expiration date, can be exchanged for fiat or other tokens at any time and can be used for purchases with certain retailers. Additionally, cryptocurrency rewards can be stacked alongside traditional programs: If you pay for your airfare with a cryptocurrency rewards credit card, you could earn crypto back alongside loyalty points. If you value simplicity with a long upside, crypto rewards may offer a better value.
Do I understand my rate of return from cryptocurrency rewards or loyalty points? Just because a credit card promises 70,000 miles, it doesn't mean you can physically travel 70,000 miles on that airline. Rather, the rate of return from rewards points is based on how and when you use them. Using 25,000 miles for a $500 flight offers a better rate of return than using them for a $200 flight. A cryptocurrency's rate of return is based on multiple factors, including the market rates and communities driving value behind the token.
If you earn bitcoin rewards when value is low, it could go up over time – similar to an investment. If you would rather track your rewards like a stock instead of a depreciating asset, crypto rewards could be a smarter choice.
Am I driven to use cryptocurrency or loyalty points over an extended period of time? Finding value in any loyalty program requires discipline and a clear understanding of how your spending will turn into tangible rewards. Under traditional rewards programs, you may have to carefully break up your spending across multiple credit cards to earn enough points for a reward, or spend more than you are comfortable with to maintain elite status.
On the cryptocurrency side, earning and accruing crypto tokens means they have the potential to rise in price while the value of loyalty points ultimately remains the same until they reach expiration. Of course, this works both ways, and just as the value can rise it can also fall.