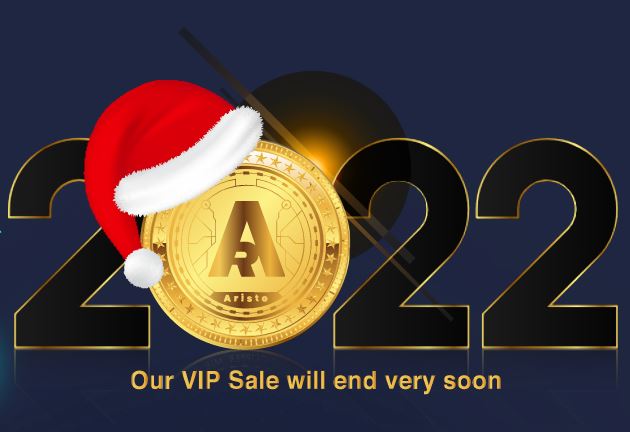 ARII VIP Sale will end very soon
Once long before Covid-19 pandemic , I was waiting for some one in Brooklyn, meantime watching people walking to the subway as they headed to their offices in Manhattan. they looked like completely miserable, It was obvious most of them hate that job and thinking employer don't pay them enough.
World changed by Covid-19 Pandemic and whole way of life changed. Future will be much different from the past .
game-over , now there is a chance for humanity to review the past and start again for better future! We did this with our team planning a better future not only for our core team. But for everyone join us. Aristo world will be a better world for everyone full of surprises. No more poverty !
Our VIP Sale will end very soon and we will start presale , no more bonus! We have decided to celebrate Xmas and new year with you by offering %25 bonus from 20th till Dec till first day of 2022. It is your last chance to become a VIP member and receive amazing bonus for last time.
Sign up and get ready to purchase the most powerful token in the market and wait for hybrid intelligence to grow your wealth and furnish you a better future, a future that you and your family deserve it.