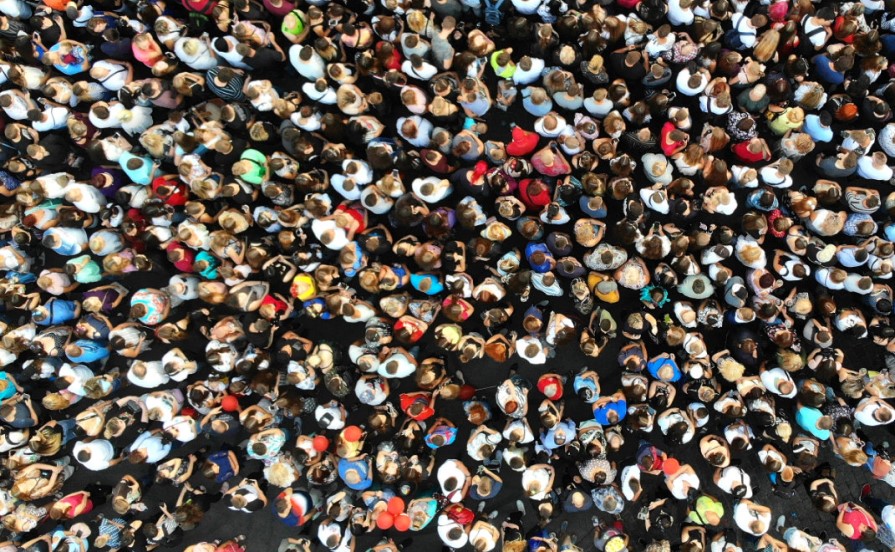 one billion mark is not out of the question
Brian Armstrong – CEO and Co-Founder of Coinbase – predicted a substantial increase in the number of individuals involved in the crypto universe in the next 10-20 years. In fact, he believes that the one billion mark is not out of the question.
5 Times Increase in 10-20 Years
Despite the rather grim condition of the crypto market since the start of 2022, Armstong remains bullish on its future development. At a recent conference, he forecasted that within a decade, one billion people will have jumped into the digital asset ecosystem:
"My guess is that in 10-20 years, we'll see a substantial portion of GDP happening in the crypto economy."
Considering the growth of new crypto users over the past year, Armstrong's prediction sounds logical. During the first six months of 2021, the number of people involved in the market more than doubled, reaching over 220 million individuals.
It is worth noting, though, that during this time frame, the prices of bitcoin and most altcoins were charting all-time highs quite frequently. For one, the primary cryptocurrency surpassed $60,000 in April 2021, which is more than 50% higher than its current USD valuation.
Speaking at the conference was also Ark Invest's CEO – Cathie Wood. She argued that monetary firms could lose their qualified employees if they do not embrace the DeFi sector:
"In the case of DeFi and next-generation internet, we are seeing a lot of financial companies losing talent to crypto. So they have to take it seriously, or else they are going to be hollowed out."
Coinbase's Recent Endeavors
Speaking of Brian Armstrong, it is worth mentioning the progress of his crypto exchange – Coinbase – in the past several months.
In March, the company announced that the launch of its NFT marketplace will happen "soon." Despite not revealing an exact date, over 2.5 million Coinbase users joined the waiting list.
Shortly after, reports disclosed that the trading venue is close to acquiring Brazil's crypto exchange – 2TM. The latter is controlled by the largest digital asset brokerage in Latin America – Mercado Bitcoin.
In April, Coinbase revealed intentions to purchase Turkey's oldest crypto platform – BtcTurk. The acquisition was supposed to be finalized for about $5 billion. However, due to the depreciation of the Turkish lira and bitcoin's recent plunge, the entities shook hands on a $3.2 billion agreement.